For men over 40, taking the correct dietary supplements can make the difference from beginning to age quickly, or retaining youth and vibrancy.
You can find a lot of quality dietary supplements that offer nutrients your body might need, and many of them are only for a specific sex and age group. You can talk to your doctor to see what kind of supplements you need, but these are my suggestions for supplements for men over 40 years old.
Whether you decide to take apple cider vinegar with garcinia cambogia to lose weight, or if you decide to take one or more other supplements, there are many potential benefits you can receive.
Keep reading below to learn more about why men over 40 years old need supplements, and what are some of the best options.
Why Do Men Over 40 Need Dietary Supplements?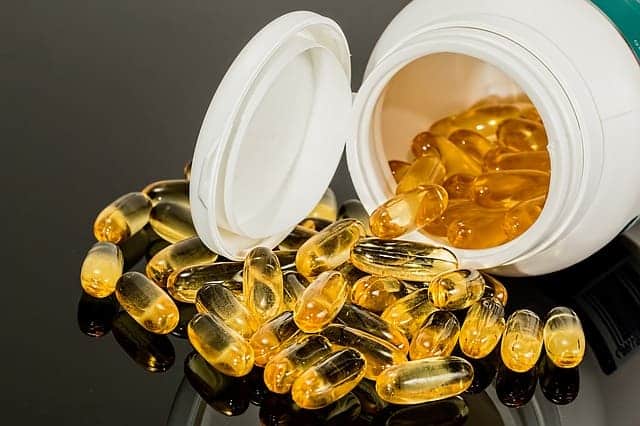 Slow Down the Aging Process
Did you know that with the right supplement plan, as well as proper exercise and a healthy diet, men over 40 can still have an aesthetic body? Just look at The Rock, John Cena, or any other 40+ man with an incredible physique.
Some vitamins and minerals found in supplements can help slow down signs of aging.
For example, omega-3 fatty acids (such as from shark cartilage supplements) help keep the skin looking young and bright. Also, these omega-3 fatty acid supplements can help reduce the incidence of dementia or Alzheimer's Disease.
Furthermore, carotenoids and lutein in some supplements can help prevent age-related eye diseases.
Vitamin B and choline may also be in some supplements, and they are perfect for improving your memory.
Most of all, you need calcium to keep your bones healthy. As you age, your bones start to weaken, and you need calcium to retain their strength.
Choosing the right supplements can reduce the effects of aging and help you retain your youth longer!
Boost Your Immune System and Immunity
Another problem is that as you age your resistance to illnesses weakens. You can help prevent certain diseases when you have a stable diet, and you are in taking the dietary supplements you need.
Two of the most important supplements for your immune system are Vitamin C and Zinc. I take zinc before bed each night, and I consistently take a Vitamin C supplement all year round (even though I am not over 40 years old yet). Both of these nutrients help in optimizing the performance of white blood cells.
Especially for men over 40, taking supplements to enhance your immune system can help ward off annoying diseases or illnesses all year!
Reduce the Risk of Cancer
Some foods have earned the reputation as "cancer-fighting" foods, and there are supplements which help defend against cancer as well. For example, one of the benefits of melatonin is that it reduces the risk of several different types of cancer.
Especially as you begin to age, it becomes much more important to eat healthy foods filled with a variety of nutrients- to keep your body healthy.
However, there are times when food intake is not enough to keep you free from diseases, so you need to take dietary supplements to reduce the risk of getting ill.
Taking the right dietary supplements can help reduce your risk of developing cancer and more.
Provide Nutrients You Might Lack from Your Diet
Overall, the main reason that men over 40, or anyone, should take dietary supplements, is to provide nutrients that your diet is lacking.
Some people have nutrient deficiencies due to an illness or their lifestyle, and dietary supplements can adequately fill in this void.
If you don't like eating vegetables, you might lack folic acid, and you need this nutrient to repair damaged cells and create new ones. With dietary supplements, you can supply your body with folic acid!
Conversely, if you are a vegetarian, your body might not have enough Vitamin B 12; and you need this nutrient to keep your blood cells healthy. You usually get it from eating meat like beef and fish. However, if you are a vegetarian, you can take a dietary supplement instead to make it up.
Supplements can help bridge the gap and provide you with essential nutrients. They can offer vital support to your health at any age. You can find the best supplements for men over 40 online if you cannot find supplements in local stores.
Your body needs nutrients to survive and protect you against illnesses. It can be difficult to pin down what nutrients are in your daily food intake; however, by using dietary supplements, you can have greater control over the vitamins, minerals, and nutrients you ingest!
Top Supplements for Men Over 40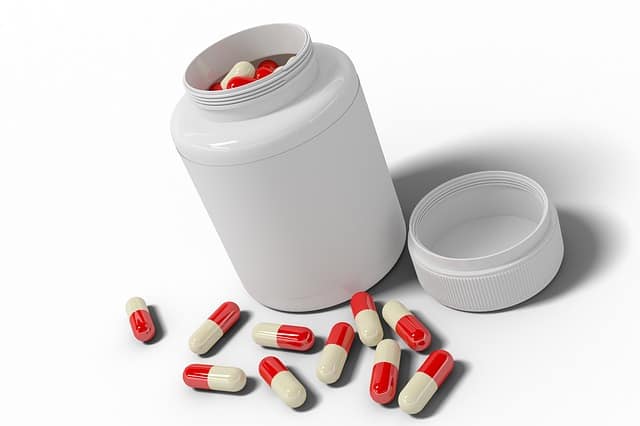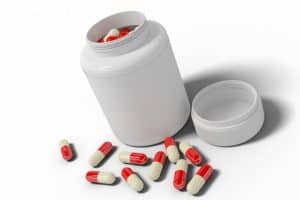 Check out my list of the best supplement choices for men over 40 below! This list is in no particular order, and each are equally as valuable as the others in my opinion.
Fish Oil (or Shark Cartilage)
Zinc
Calcium
Vitamin D
Folic Acid
Maca Root