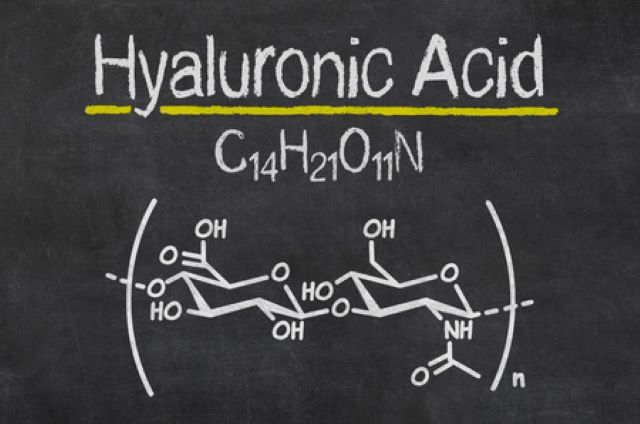 Using collagen and hyaluronic acid supplements is one of the simplest ways to improve your health and reduce the effects of aging. As a professional basketball player, I regularly use these two supplements together to help repair my body throughout the year.
The human body can naturally break down and recycle hyaluronic acid and collagen, but you can substantially improve this process with the use of proper supplements.
Many people only use these supplements for their anti-aging effects, but they are extremely helpful for managing other health issues as well. As we age, the amount of moisture in the skin begins to drop significantly, causing the skin to lose its elasticity and begin showing signs of aging. Earlier.
The supplementation of hyaluronic acid and collagen can have a strong and positive effect in reducing these conditions in your body.
The use of hyaluronic acids helps to retain moisture at a rate of approximately 1000 ml of water per gram of hyaluronic acid, and collagen helps skin tissue repair itself naturally as well.
Women especially need these compounds in their body to support their hair, skin, and nails. Although there are certainly other health benefits, the most well-known benefit of these two compounds is skin care.
The collagen and hyaluronic acid found in the body is responsible for creating fullness, securing moisture, and establishing youthful looking skin. For these reasons, in most beauty products you will find some amount of hyaluronic acid or collagen.
Check out these additional benefits of collagen and hyaluronic acid!
What is Collagen?
Collagen is a protein found in fibrous tissues like skin, tendons and ligaments, cartilage, blood vessels and bone.
Due to their structure, these tissues are in a constant cycle of regeneration and repair (especially your skin).
Unfortunately, natural collagen production begins to slow and break down significantly after the age of 40. Although the reason is not conclusive, the evidence suggests that general aging factors cause this breakdown.
Apart from natural aging factors, nutritional and environmental factors can also affect the rate of collagen breakdown in your body. Although aging will consistently increase the breakdown of collagen in your body, studies have proven that supplementation is an effective way to increase collagen production.
Benefits of Collagen Supplementation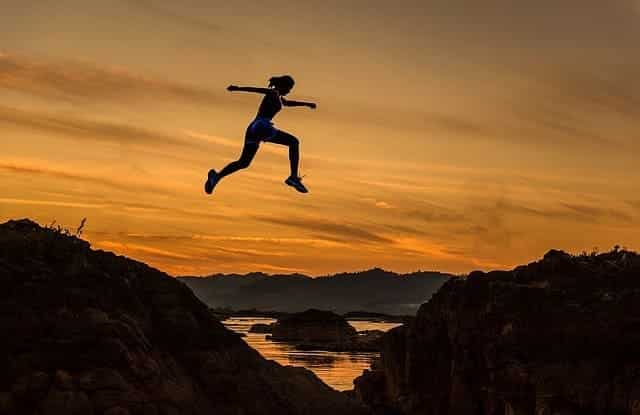 Collagen is the main structural protein in our entire body, and is responsible for the cellular-level creation of our tendons, ligaments, skin, bones, and more. In fact, collagen makes up for at least 25% of all the protein without our bodies.
Problematically though, our body does not entirely produce as much of this substance as we would like it to.
Over 90% of the collagen in our bodies (there are 28 different types) are Type 1 collagen, which is responsible for helping to build the skin, organs, bones and tendons. Type 1 collagen is responsible for the elastic texture of our skin, and is basically the glue that holds our entire body together.
When the natural slowing of collagen production in our bodies happens, the negative effects can settle in rapidly. One of the main side effects of a lack of collagen is the wearing down of your joints. This can happen rapidly, since collagen makes up the cushioning on your joints.
Overall, the general benefits of hyaluronic acid and collagen are very similar. Most benefits of both these compounds involve repairing tissue throughout the body, and you can use them for a variety of purposes.
For example, a study published in Nutrition Journal concluded that Type-2 collagen supplements are effective and well tolerated for treating knee osteoarthritis pain and associated symptoms.
There are many other similar situations when collagen supplements are beneficial; this is only one example.
Is a Collagen Supplement Beneficial?
If you are unable to obtain enough of these foods in your normal diet, supplementation is also an option! According to a study in the journal of Current Medical Research and Opinion, after 24 weeks of disciplined experimenting the effects of collagen supplementation on athletes,
"This was the first clinical trial of 24-weeks duration to show improvement of joint pain in athletes who were treated with the dietary supplement collagen hydrolysate. The results of this study have implications for the use of collagen hydrolysate to support joint health and possibly reduce the risk of joint deterioration in a high-risk group.
Despite the study's size and limitations, the results suggest that athletes consuming collagen hydrolysate can reduce parameters (such as pain) that have a negative impact on athletic performance."
Although there are still some people who doubt the ability of collagen supplementation to improve joint pain, there certainly is proof that it is
As shown in a study published in Clinical Preventions in Aging,
"Supplementation with 50 mL of Pure Gold Collagen on a daily basis for 60 days led to a noticeable reduction in skin dryness, wrinkles, and nasolabial fold depth. In addition, a significant increase in collagen density and skin firmness was observed after 12 weeks."
Although I do not have skin issues, I still regularly use collagen supplements for the overall health of my joints. I have shoulder, knee, ankle and back issues from my basketball career which all benefit from supplementing with collagen products.
Although there are many collagen supplements on the market, I believe Pure Gold Collagen is the best collagen supplement because it has clinical research validating its effectiveness.
Bonus Tip: Try CBD for Wrinkles or Skin Issues Along with Collagen Supplements
What is Hyaluronic Acid?
Hyaluronic Acid is in all connective tissues, and it has the unique ability to help bind collagen with elastin. The absence of hyaluronic acid in the body will directly lead to less lubrication in the joints and less elasticity of the skin.
Low-levels of hyaluronic acid is also responsible for the increase in saggy or wrinkled skin that comes with age, as well as also cartilage destruction throughout the body. The amount of hyaluronic acid in your body reduces as you age and the only natural source of hyaluronic acid is the connective tissues of animals.
Other nutrients help to stimulate the production of hyaluronic acid in your body, but it is difficult to eat enough animal products to maintain hyaluronic acid levels without supplements properly.
Instead of forcing yourself to eat too many animal products, you can choose a hyaluronic acid supplement such as NOW Foods Hyaluronic Acid Capsules.
How to Naturally Reduce the Rate of Collagen and Hyaluronic Acid Breakdown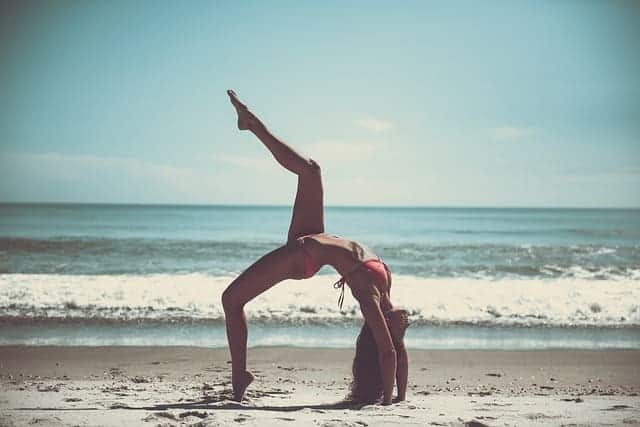 Because the breakdown of hyaluronic acid and collagen is a natural process that is essentially unstoppable, the most effective strategy for slowing down the breakdown process of these compounds in your joints and skins is to reduce controllable factors. Some avoidable factors which speed up the breakdown of these compounds include:
UV Radiation from the Sun
Chlorinated Water
Vitamin Deficiencies
Strenuous/High-Impact Exercises
Along with taking hyaluronic acid and collagen supplements to reduce the breakdown of these compounds, you can also eat a diet high in Alpha Lipoic Acid (ALA) or use Alpha Lipoic Acid supplements as well.
According to the journal Connective Tissue Research, the breakdown of collagen associated with aging results in multi-layer changes in the properties of your skin. Alpha Lipoic Acid (ALA) has beneficial effects against skin aging, but these effects were often presumed to be due to its antioxidant properties.
However, after the study they conducted, the researchers
"demonstrated for the first time that ALA enhances the biosynthesis of new collagen."
Natural sources of Alpha Lipoic Acid (ALA) include:
How to Stimulate the Production of Hyaluronic Acid and Collagen
Although using hyaluronic acid and collagen supplements are two great ways to stimulate their production in the body, there are other options as well.
As a result of the natural breakdown of collagen and hyaluronic acid that inevitably needs to happen at a certain rate, stimulating your body to produce the correct amount of these compounds is necessary to age properly. Your body requires three main nutrients to produce these compounds:
When you properly supply your body with these nutrients, your body will be able to replenish old or damaged collagen.
Sources of proline include:
Sources of lysine include:
Dairy Products (I don't recommend using these)
Nuts
Lean Meat
Fish
If you would like to stimulate the production of hyaluronic acid, intaking magnesium-rich foods and seaweeds (such as kelp) are the best natural sources.
Concluding Thoughts – Using Collagen with Hyaluronic Acid
As I've said before, both compounds can be taken directly as well. Collagen cream can be applied to your skin directly if needed, while hyaluronic acid is most often taken orally through supplementation.
The combination of these two compounds will greatly help anyone stay youthful and healthy! You will need to choose the best collagen supplement to get this accomplished, but there are many resources on the internet to assist you with finding this!
Learning about natural ways of ensuring adequate amounts of these two compounds is crucial to the effort of anyone wanting to maintain their appearance.
Along with managing dietary and lifestyle factors, proper supplementation can fill in any necessary gaps to ensure that collagen and hyaluronic levels are fully in order.
Regardless, proper management of these two compounds will benefit anyone, whether you are young or old!