Have you debated hiring a personal trainer or personal fitness coach for a while?
Well, this article will tell you a few reasons why you should take the step and hire a personal trainer!
Even for professional athletes such as myself, personal trainers are extremely beneficial.
Amongst other specific benefits of hiring a personal trainer that I will talk about below, personal trainers can impact how quickly you see results and how well you maintain a long-term fitness plan.
Especially if you are a beginner, it can be extremely difficult to find a proper exercise routine. One of the biggest challenges of people looking to become more fit is that they do not have enough knowledge to push through workouts day after day.
Physical education classes worldwide do an adequate job of teaching the basics of weight training and calisthenics, but there is still much more to learn!
A personal trainer such as the ones from Transformed Personal Training can make all the difference when you begin your fitness journey and can spark the beginning of a wonderful fitness transformation!
Working with a personal trainer is a great option if you want to build muscle, burn fat, or simply learn more about exercises and training routines!
What is the Role of a Personal Trainer?
The role of a personal trainer is pretty simple: help you improve your body. Getting enough physical activity each day is difficult for many people, and hiring a personal trainer is a fantastic way to improve your health by exercising at an appropriate intensity multiple times per week.
Research also supports the idea that hiring a personal trainer can help you improve your health by increasing the amount of physical activity you perform per week.
According to a study published in the Journal of Sports Science and Medicine, results suggest that one-on-one personal training is an effective method for changing attitudes and increasing the amount of physical activity a person performs.
Overall, the value added to your life with the help of private personal training sessions is well worth the cost.
Aside from just specifying exercises, amount of sets, and amount of reps, personal trainers are now needed to understand as many of the different complexities of physical health as possible to help clients attain goals of increasing strength and athletic ability, assisting with weight loss, and several other aspects of health and fitness.
Some people work specifically as weight loss trainers, athlete coaches, bodybuilding trainers, and more!
The primary job of a personal trainer has always been to help clients with building functional body strength, as well as helping them achieve goals of muscle gain or weight loss.
Keep reading below to learn more about the different specific benefits of hiring a personal trainer!
Personal Trainers Provide Knowledge
The main reason for hiring a personal trainer is that you are paying them to teach you about your body and how to exercise to maximize your overall health.
Certified personal trainers have knowledge of anatomy and exercise that will be valuable to you, even after your workout session for the day is over. Learning new exercises and training techniques will help you be successful with your body in the short term and long term.
Regardless of your level as an athlete or trainee, a personal trainer can help you complete more intense and comprehensive workouts, which will make you a stronger, healthier person.
Working with a personal trainer for even a few months will help you develop a strong base of knowledge that you can use in workouts on your own time.
You can check out Personal Training Centers for an example of knowledgeable personal trainers and the type of knowledge that quality personal trainers have.
Personal Trainers Help You Work Harder
Along with providing you with knowledge about how to workout properly and have more unique workout sessions, a personal trainer will also help you workout more intensely every session.
According to a study published in The Journal of Strength and Conditioning Research, results indicate that resistance training under the supervision of a personal trainer leads to greater initial 1 rep max strength values, self-selection of greater workout intensities, and greater ratings of perceived exertion values during resistance exercise sessions.
Furthermore, a study published in the Journal of American College Health concluded that those who use a personal trainer are more likely to maintain their program and progress in their workouts compared to people starting a fitness program without a personal trainer.
If you take the leap and spend the money to hire a personal trainer, you will notice that you will get much more out of each workout session and make quicker improvements in your physical health and fitness!
The Financial Incentive of Hiring a Personal Trainer
One of the main reasons hiring a personal trainer is beneficial is that there is a strong mental connection between paying someone to train you and the intensity you train with. Aside from the point I mentioned above, which deals with the fact that they will motivate you through more intense workout programs, you will also want to put more effort into a workout if you are paying more money for it.
People are much more likely to put effort into their training if it costs them money.
Investing in a personal trainer will ultimately help you become more focused in all parts of life pertaining to your health, assisting in your fitness goals in more ways than one!
Personal Trainers and Nutrition
Along with understanding which exercises will be most effective for a given client, a personal trainer also needs to have a strong understanding of diet and nutrition. For example, it is very easy for someone to tell you only to eat fruits and vegetables and not eat refined sugar, but a well-rounded diet that you will be able to stick with is much more intricate than these basic rules.
The personal trainer you choose needs to understand your personality and how to train you, and they will choose a diet strategy based on that.
Not every person can stick to the same type of diet, and understanding these complexities of each individual can make or break their fitness journey!
Hiring a registered dietitian or certified nutrition specialist will provide greater knowledge about nutrition for your health, but many personal trainers also have adequate nutrition knowledge and can help you with nutrition basics.
How to Find the Best Personal Trainer?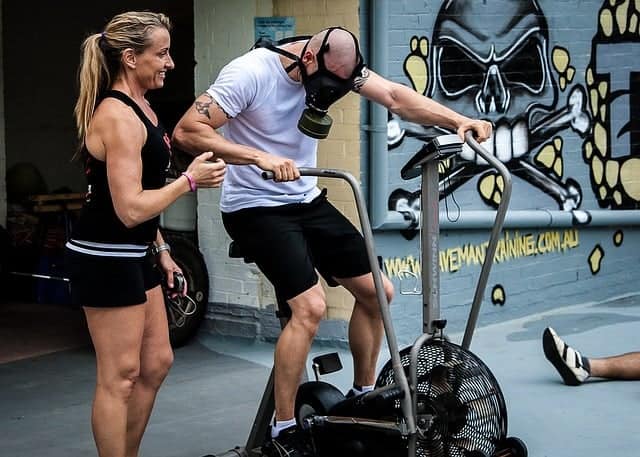 Finding the best personal trainer for you is not a simple task.
There are a lot of personal trainers out there, and only some of these will have the knowledge that is best for you specifically.
If you are interested in hiring a personal trainer for yourself, you should start by researching their background and certifications. Quality personal trainer certifications include Ace Fitness, ISSA, CSCS, and NASM.
Many trainers specialize in training certain types of people, so you should be easily able to figure out if there is a chance they will be best for you.
After you do your research, the next task for determining who the best personal trainer is for you is to do a workout or two with them!
Within one or two workouts, you will begin to understand each trainer's style, and you can easily go ahead and choose which you like the best!
Concluding Thoughts – Should You Hire a Personal Trainer?
There are certainly many different reasons to work with a personal trainer, especially for those just beginning to learn the basics of health and fitness. Not only will a personal trainer help you with your workouts, but they will surely be able to help you with constructing a solid diet and lifestyle for getting fit as well.
There are many reasons that working with a personal trainer directly in the gym can help you achieve your fitness goals, but working with an online personal trainer can be just as helpful for some people. Although there is no substitute for directly working with a personal trainer who can sit and watch all your movements and hold you accountable, this can be expensive and difficult to build into your schedule.
One of the many benefits of online personal training is that you will be able to do your workouts on your own time, as it is the most flexible option for personal training. Although they might not provide the same support and help as an in-person personal trainer, there are other distinct advantages of hiring an online or virtual personal trainer.
A great example of a quality online personal trainer is Katy Ursta! Katy is a cancer survivor who uses her life experience gained through her struggle with cancer to help others transform their lives for the better.
Paying for a personal trainer will help you feel more incentivized to train hard, eat right, and help you get healthy and stay healthy. Along with this, your personal trainer will undoubtedly provide you with your most intense workouts ever!
If you think you need a kick start to your training program, I strongly suggest that you hire a personal trainer to get you on the right path!
Before hiring a personal trainer, you must research their background and certifications to understand if they are the type of person you think you will be successful training with!
No matter how intelligent the trainer is, they still need to specifically understand you as an individual to help you achieve results!