Pure Hemp Botanicals producers top of the line CBD products, and I had a great experience with the Pure Hemp Botanicals Pure Balance Tincture.
One of the main reasons I wanted to try their CBD products and write this Pure Hemp Botanicals was because not only do they produce great products, but they are an ethical company that is improving the world while making a profit.
As stated on their website,
"At Pure Hemp Botanicals, our mantra, "Compassion in Action," guides our work and relationships. We serve a growing community of evolving hearts and minds to produce sustainable, plant-based, vegan, and cruelty-free products.  We seek to raise awareness and inspire others to adopt an attitude of compassion for people and the planet. Our commitment to compassion is solidly demonstrated in every aspect of our organization and its practices."
Although I have only tried their Pure Balance Tincture, Pure Hemp Botanicals makes other CBD products, including:
Tea
Soft-gels
Capsules
Mints
Concentrates
Vapeable Products
CBD for Pets
Read the rest of my Pure Hemp Botanicals review to learn about why I suggest you try Pure Hemp Botanicals CBD products!
Why Should You Choose Pure Hemp Botanicals CBD Products?
There are several reasons you should try Pure Hemo Botanicals CBD products, but one of the main reasons you should try their products that each Pure Hemp Botanicals CBD product is labeled with a specific batch number, and the lab results for every batch of Pure Hemp Botanicals products are available on their website.
Pure Hemp Botanicals also offers "Pure Rewards" so every time you purchase their products you are working towards free CBD!
Pure Hemp Botanicals Pure Balance Tincture Review
Since I have not tried their other products, I can only describe my experience using the Pure Hemp Botanicals Pure Balance Tincture, and it was awesome!
When you try this CBD tincture, you will quickly notice that it is a very high-quality product. Each Pure Balance Tincture is made from pure Colorado-grown hemp from their own farm. Also, like all Pure Hemp Botanicals products, their tinctures are vegan, cruelty-free, and non-GMO.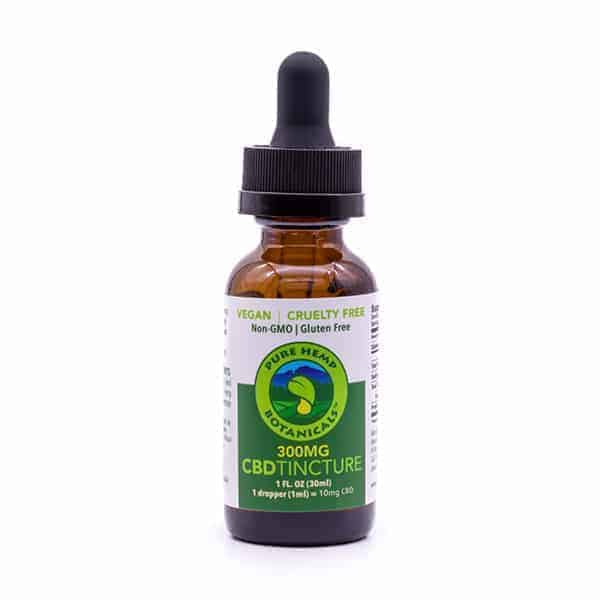 The Pure Balance tincture is a simple and effective CBD tincture that only contains hemp extract and organic hemp seed oil. There are no additives or fillers here, only the good stuff your body needs!
I am confident in recommending the Pure Hemp Botanicals Pure Balance tincture to you because after a couple of weeks of using this product, I felt a significant impact on my chronic back pain and joint pain in general, especially after training.
When I tested the Pure Balance tincture, it was during a time when I was doing an especially large number of pull-ups in my training routine. I often cannot do pullups or chinups because of chronic shoulder and elbow pain, but I noticed that the Pure Balance tincture was able to help reduce some of this chronic stiffness and soreness from this period of training.
There are a variety of dosages and strengths of the Pure Hemp Botanicals Pure Balance tincture, so you should choose based on your needs and individual preferences.
Overall, I thoroughly enjoyed using this product!
Related Reading: CBD Bio Naturals Review
Concluding Thoughts – Pure Hemp Botanicals Review
Along with producing high-quality CBD products, Pure Hemp Botanicals also donates 1% of their proceeds from all purchases of Pure Hemp Botanicals products to Mercy for Animals (MFA). MFA is a non-profit organization dedicated to promoting positive and compassionate food choices and bringing an end to cruel animal farming.
Mercy for Animals undercover investigations, legal advocacy, corporate outreach, and educational programs have played a role in stopping the suffering of more than 30 million cows, chickens, and pigs!
Not only do Pure Hemp Botanicals products provide you high-quality CBD that will improve your body and health, but they also help make the world a better place!
Although I have not reviewed many Pure Hemp Botanicals products, I was very impressed with the Pure Balance tincture I tried. Assuming all Pure Hemp Botanicals products have the same quality CBD, I believe they should all be quality products!
Read Next: How Long Does it Take for CBD Oil to Work for Pain?