I have been using YogaDownload as my primary source for online yoga classes for over five years, and I am sure that you will find that subscribing to YogaDownload.com is well worth the investment.
I wanted to finally write my own YogaDownload review because after using this service for so many years, I thought it would be beneficial for more people to understand why I enjoy using this online yoga service.
Why Should You Subscribe to YogaDownload.com?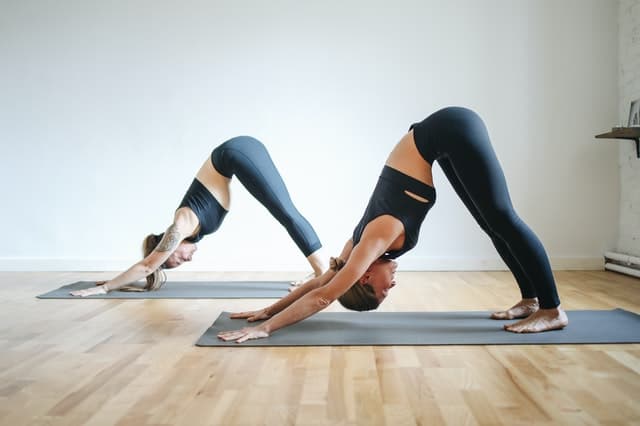 Here are a few of the main reasons why I think you should subscribe to YogaDownload.com as your primary source for online yoga classes:
Options!
Although you could stick with just watching online yoga classes on YouTube, YogaDownload offers over 1600 online yoga classes from some truly amazing yoga instructors.
YogaDownload has yoga classes for all levels of yogis as well!
The yoga classes on YogaDownload.com are easily searchable based on the type of yoga you want to do, your ability level, the length of class you would like, as well as the instructors (which  is a nice feature once you get to know the instructors more)
There are many free classes on YogaDownload.com that you can stream without even subscribing, but if you do choose to subscribe to YogaDownload.com, you will get unlimited streaming and a certain amount of downloads per month (based on the subscription option you choose) for as little as $10  per month!
They also offer new classes every week, so the inventory of yoga classes is always increasing!
The YogaDownload App
One of my favorite features of YogaDownload.com is the YogaDownload App. When you choose to download a certain yoga video, whether you initially download it on the app or your computer, you get to keep the download for life.
With the YogaDownload App, you can access your videos on your phone, tablet, and computer and "take yoga anywhere," as they like to say!
The YogaDownload.com App is a great feature, so you can always have yoga classes on-hand for whenever you need them.
Specially Designed Programs
Another one of the main reasons I believe you should subscribe to YogaDownload.com is that they have a variety of specially designed programs that will help you work on a specific goal. There are other famous yoga "programs," such as the 21 Day Yoga Shred routine, but YogaDowload.com offers multiple different yoga programs that you can follow day after day for specific purposes.
A few examples are:
14-Day Yoga Challenge for Busy People
Yoga 101
2-Week Lunch Break Yoga Challenge
21-Day Full Body Fitness Bootcamp
Yoga for Fasting Program
These are just a few examples!
Affordable Pricing
One last point that I wanted to make is that YogaDownload.com is affordable.
The Standard Monthly subscription of YogaDownload costs $12 per month. This package includes unlimited streaming of all the 1,600+ videos on YogaDownload.com, plus two free downloads per month.
Alternatively, you can purchase the Unlimited Monthly or Unlimited Yearly subscriptions. Unlimited Monthly costs $18 per month, and Unlimited Yearly costs $10 per month, but it is paid at one time (so you will pay $120 for the year).
The advantage of choosing the Unlimited packages is that you get an unlimited amount of downloads so you can have your yoga classes downloaded on your phone, tablet, or computer.
Lastly, YogaDownload.com often offers coupons or discounts so that these prices can become much more affordable.
The Best Yoga Teachers on YogaDownload.com
Here are a few of my favorite yoga teachers on YogaDownload that you should check out if you decide to subscribe to YogaDownload.com:
Jackie Casal Mahrou
Ben Davis
Pradeep Teotia
Kylie Larson
Kristin Gibowicz
There are many, many other great yoga teachers on YogaDownload as well; these are just a few that I use the most!
Concluding Thoughts – YogaDownload Review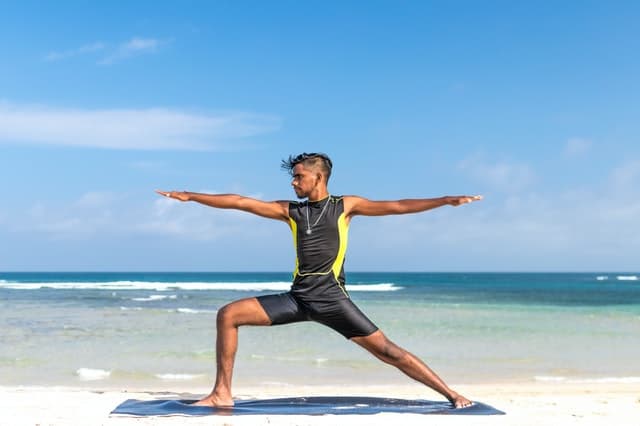 As you can tell, I am a huge fan of YogaDownload.com, and I believe you should try it for yourself. The pricing is affordable, and you can make a habit out of practicing yoga each day, no matter where you are due to the YogaDownload App.
Using the YogaDownload online yoga classes is a great way to improve your overall health!
If you have any additional questions about YogaDownload.com, feel free to contact me and ask!