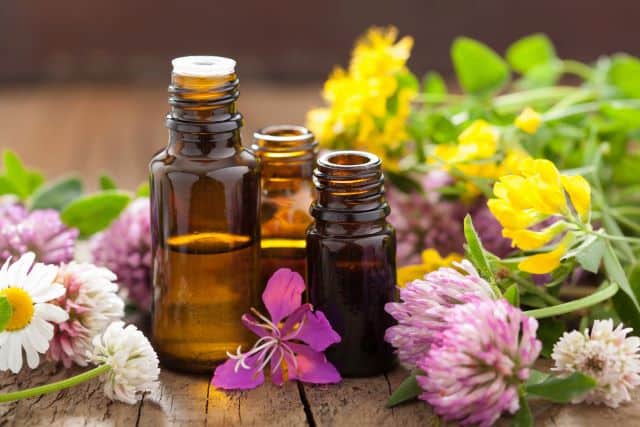 Whether you are a professional athlete or a top-notch couch potato, you have likely dealt with muscle soreness before. It can come from working out at the gym, picking a pencil up off the floor, or anything in between.
It affects us all and we all wish we could make it stop.
Muscle aches can affect any muscle in your body, from head to toe. It can be caused by over exertion, posture, stress, or tension. Anytime you use a muscle, there is a chance that it is going to be sore the next day.
If you surf the internet, you will find plenty of synthetic ways to relieve muscle soreness.
What they don't tell you, is that you can use natural essential oils to do the same. They don't want you to know that you can relieve that pain just as easily without risking those nasty side effects.
The key is knowing which essential oils work and which ones do not.
The Top 5 Essential Oils for Muscle Recovery
Each essential oil has a separate set of uses and benefits and you need to figure out which ones work best to relieve sore muscles.
Luckily, we did all the work for you and are ready to reveal the 5 best essential oils to help your body recover from muscle pain.
More Information: Benefits of Aromatherapy and Essential Oils
Lavender
Lavender is one of the most common essential oils and scents used in natural therapy today. There are an abundance of great benefits that you can take advantage of when using lavender but the most important is the anti-inflammatory qualities.
This will help relieve the stress and inflammation of you muscles.
A secondary benefit of using lavender essential oil is that lavender improves blood circulation. This will help get the muscles the nutrients they need to recover faster.
Faster is always better when you are not comfortable.
One of my all-time favorite topical products is The Healing Rose Company CBD and lavender massage oil.
Peppermint
Peppermint essential oil is another great oil for relieving muscle aches. You can apply this oil topically or by adding it to your bath. You can even add this oil to an essential oil diffuser so that your house smells great while you are recovering.
Rosemary
This is another great all around essential oil. It contains analgesic properties that can help relieve aches and pains.
Mix a few drops into your favorite carrier oil and watch it go to work! Recent studies have also found that this oil is a true brain tonic and helps you concentrate throughout the day.
Ginger
Ginger essential oil has both warming and analgesic properties. Any oil that can warm and relieve pain at the same time is something you need to try.
It also does wanders on muscle spasms if you suffer from that. It's like a natural Icy-Hot without any potentially negative side effects!
Read More: Ginger Benefits for Men
Marjoram
This is one of the lesser known essential oils out there, but that does not take away from its effectiveness.
Marjoram is both warming and soothing at the site time. It is the perfect oil if you are looking for something to apply directly to you sore muscle for immediate relief!